Infrasctructuur Meeting center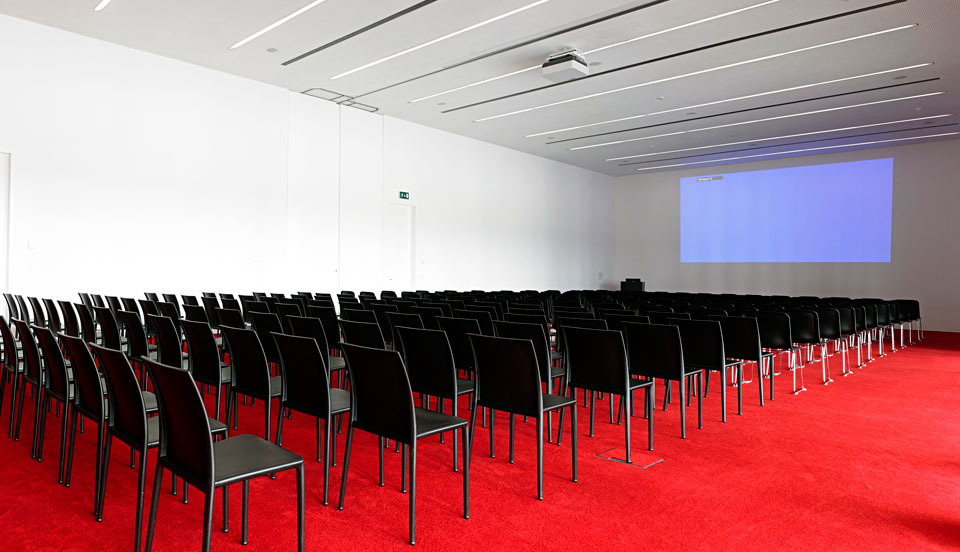 The conference rooms Lagune - Algarve - Camargue
Flexibility is the keyword for these multi-purpose rooms. Thanks to movable wall partitions these spaces can be adjusted smoothly to your desired capacity.
The various conference rooms offer:
A simple remote control system via iPad for all the equipment in the room
Full HD projector to show your video and computer images in large picture format
Wi-Fi connection in all the rooms
Possibility to show personalised messages on digital LCD screens in the reception area
Flipchart & stylus
Technical assistance
Sound equipment and wireless microphone
Number of people depending on shape
Theatre
U-form
Board Room
Lagune 74 m2
*
*
28
Algarve 89 m2
*
24
*
Camargue 127 m2
130
Lagune & Algarve 163 m2
160
Algarve & Camargue 216 m2
215
Lagune & Algarve & Camargue 290 m2
285
* other configurations are possible on request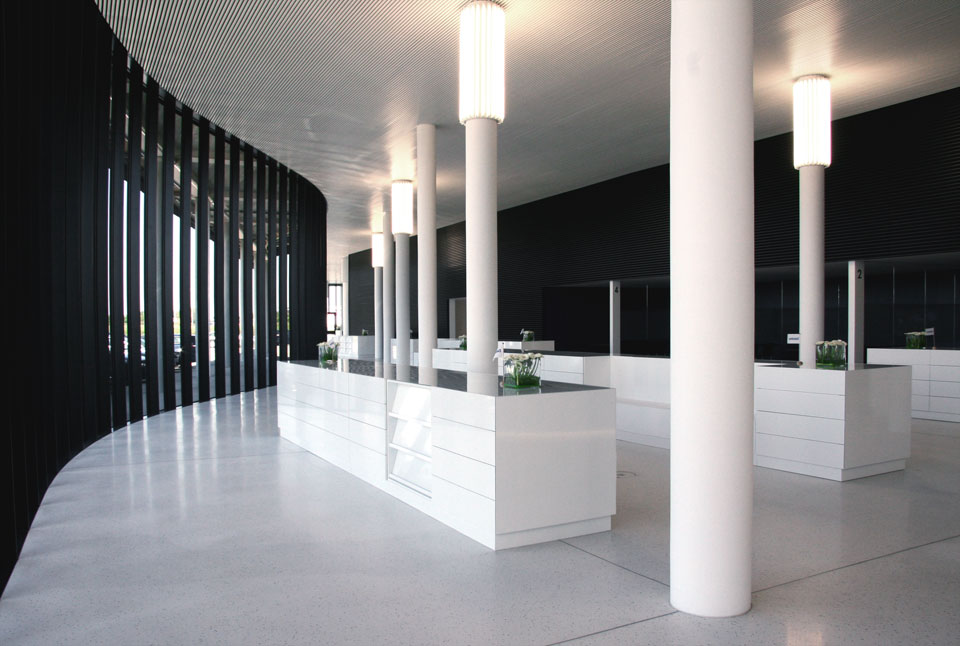 Innovation corner
The Innovation corner is the perfect setting for your receptions, lunches, coffee breaks and walking dinners. The capacity depends on the desired catering formula and can also be rented without booking a conference room.
Standard equipment:
15 reception tables with slip covers
4 buffet tables and table cloths
Bar
Equipped kitchen with cold storage unit
Wi-Fi internet
Sound equipment via iPad
2 reception screens
Cloakroom
Number of people depending on shape
Reception
Innovation corner 288 m2
285
Free parking available for max. 100 cars.
You can reach Exit 5 via the entrance to the showroom of RENSON®. Your event will be announced here on a digital screen.